Striped Bodies for Mosquitoes
Simon Gorm Andersen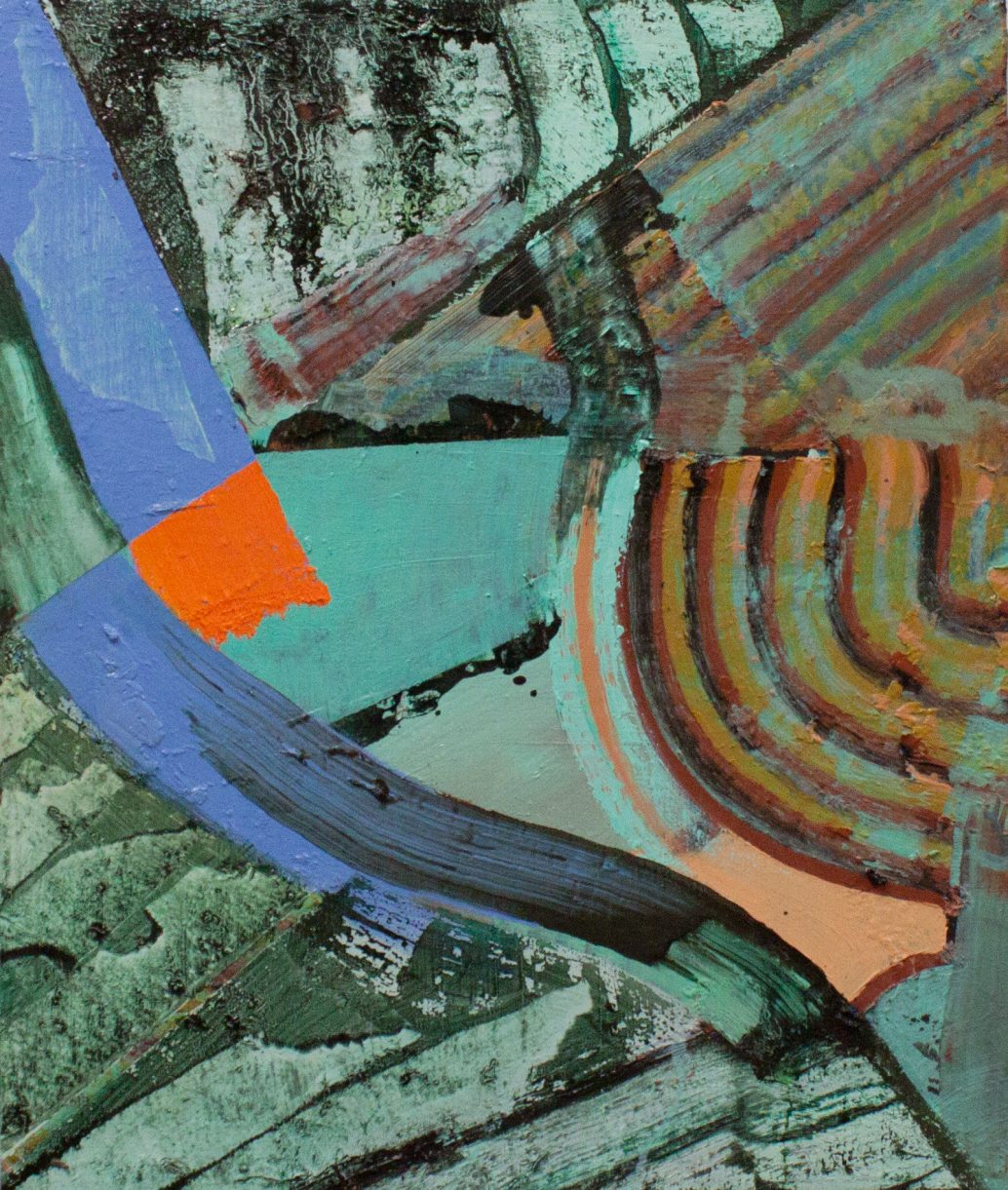 It is with pride that S.P.G. presents the Danish artist Simon Gorm Andersen's first solo exhibition in the gallery. He was educated at the Royal Institute of Art in Stockholm, but lives and works in Copenhagen, where he recently had an exhibition at EKS-rummet. His works have also been shown at APA gallery. Malmö Konsthall and Kunsthall Charlottenborg, amongst others.
Simon Gorm Andersen's artistic work is often made up by a series of paintings. The task revolves around a pursuit of the alchemic potential located in the scope of painterly impasto.
Gorm Andersen approaches the canvas surface with some degree of certainty. He keeps the artistic process focused and open through the strategy of learning-by-doing, which brings the painting towards its undetermined endpoint.
Behind every finished painting there is a performative searching, a process that for Gorm Andersen carries a value of its own. He traces a possible starting point to the yearning for an understanding of landscape as an idea, and the ability to through painting use it as a verb – to landscape.
Mental landscapes; fragments of gestures and colour fields, linear repetitions and sudden ruptures. The painterly components relate to themselves and each other, like the notes of a score or the clauses of a poem. And so, through the thick painterly grease a universe of private linguistics emerge.