Dan Almqvist
Biography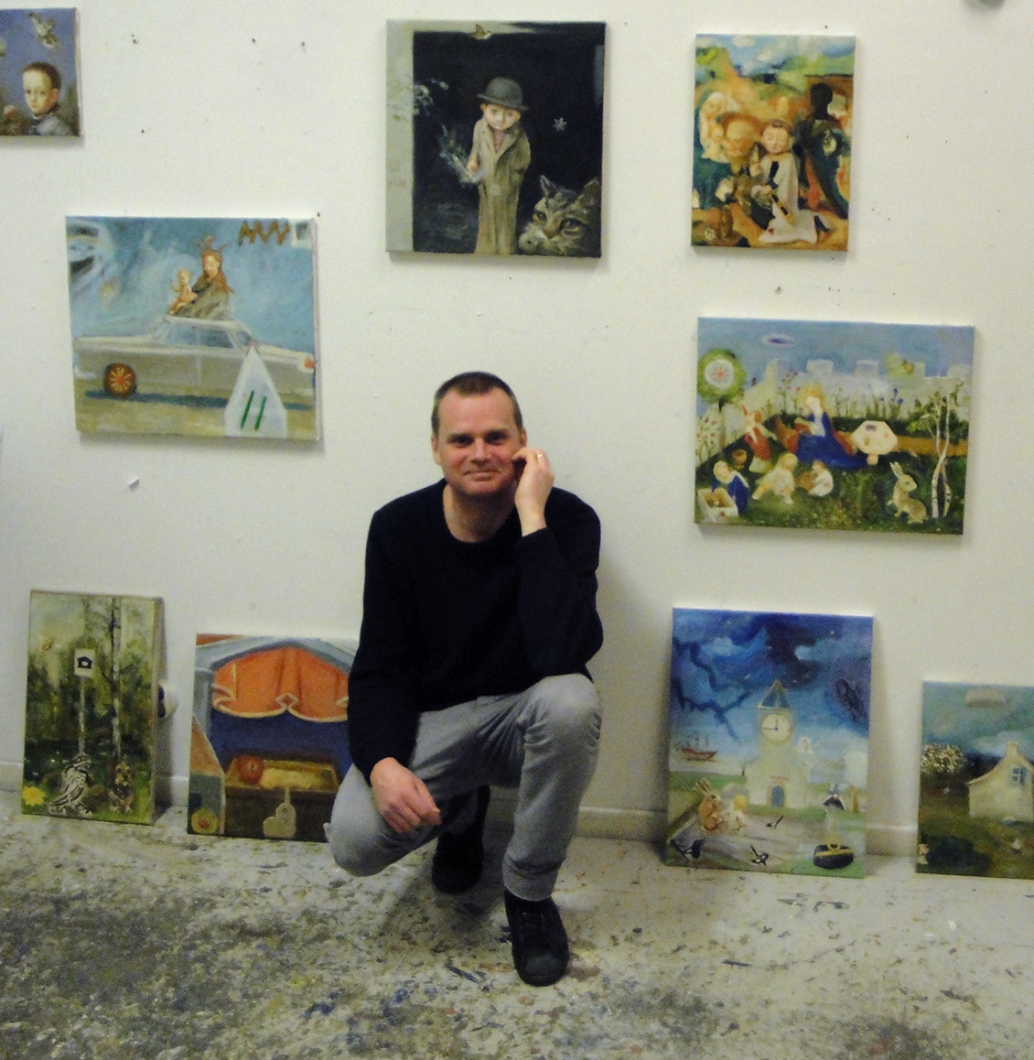 A sign points by its nature away from itself, towards something it intends to signify, and is thereby filled with meaning at the same time it is drained of content. A sign always redirect us to another sign, which in turn leads us further to the next, like a searching finger in a dictionary.
Dan Almqvist's artistry is characterized by an ever-eluding world of symbols, where recognizable signs are reused over and over again; an intentional painterly repetition. Nothing is new beneath the star, but the repetition is not repetitive. Almqvist puts painting into dialogue with older motifs of his, as if reassuming the everlasting query on the human condition.
In this way, Almqvist's painterly process gets shaped through a lingering in the own imagery. Through repetition he attempts to safeguard that which for him cannot be reduced to words, but which merely is possible to approach through painting.
The subject matter collects from the realms of childhood and fairytale, and is conducted by the pursuit for an instrument of experience of timelessness. Almqvist let disparate epochs cross-fertilize, references from art history blend with motifs obtained straight from his own vestibule.
When Almqvist enters his studio he shuts the door to the outer world and lets no one near the paintings' process of creation. Hence, he carefully encloses himself in order to let his imagery emerge once again, protected from the inevitable progress of the every day.