Backstage: Min familj är min familj är min familj
SOFIA TOLIS

23.2 – 25.3
BACKSTAGE:
Sofia Tolis – Min familj är min familj är min familj
installation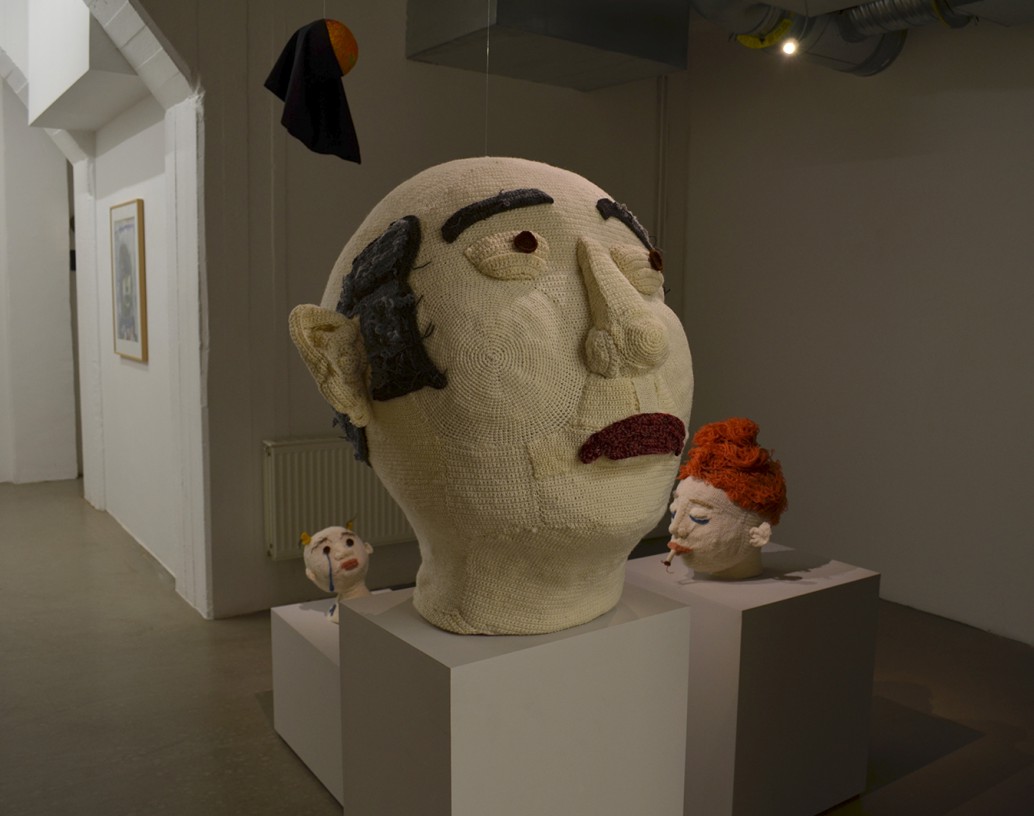 "Mom and me always had a looming goal in front of us: that he would return." This sentence can be read in a text that Sofia Tolis has written about her family. The text is about longing, loss and the abandonment by a loving father.
In her third exhibition at S.P.G, Sofia Tolis goes deeper into the problematic surrounding the absent father. The works arise from moods, thoughts, feelings. They reflect dreams, nightmares, desire and fantasies. The conformation is materialized through e.g. nails, threads and yarn, carefully worked out and placed in or outside lockers, drawers, wardrobes – cabinets standing as metaphors for the haven of home.
There's hope, hope of cultivating the little that is left, the passion and the glow, to construct something solid and lasting. The child starts over, reinvents the sun. Invents the little family. It has understood that it can do a lot on its own: create, write, meanwhile the mother heavily sits leaning back, smoking and awaiting his return.
"Nothing moved after he had left. Everything was still. He was the greatest, and everything was shut out by his greatness: the tram sounds, the neighbors yelling incitements to each other, the sound of dawn, the barking dogs."
What is it that I don't understand that makes me cry?
The question lingers in the air amidst the artworks.
My family is my family is my family.
Sofia Tolis is also active as a poet. She is of both Swedish and Greek origin, educated at Konstfack 1993-99 and at Nordens Förföttarskola, Biskops Arnö 1990-91 and 2002-03. Her texts have been published in a number of anthologies and journals such as Lyrivännen, OEI, Ordfront, Balder and Band, among others. Using language is of as much help as images and sculpture. The language awareness and literary conformation ability make out the corner stones for Tolis' entire artistry.
BACKSTAGE is the inner room of S.P.G and aims to present project-based art and artistries as well as selected work by the gallery's artists.